Introduction
Australia is a unique island continent located in the Southern Hemisphere and surrounded by the Indian and Pacific Oceans. It covers an area of 7,692,024 square kilometers, making it the world's sixth-largest country. European settlement began in Australia over 200 years ago, when England established a penal colony in New South Wales in 1788. Over time, more and more settlers arrived from Europe, and Australian society became increasingly diverse. Today, Australians are known for their friendly, laid-back attitude and love of the outdoors.
Despite its large size, most Australians now live in cities along the coast, such as Sydney, Melbourne, Brisbane, and Perth. These cities are known for their high quality of life, cultural diversity, and beautiful natural surroundings. However, many Australians live in rural areas, where farming and mining are important industries. Australia is a fascinating and diverse country with a rich history, vibrant culture, and stunning natural beauty.
Jump to Introduction, Geography, Climate, People & Society, Economy, Insight, Google Maps, Facts, and Did You Know about Australia. Or visit the driving directions page for routing instructions.
Geography
Australia boasts diverse landscapes thanks to its unique position between the Indian and Pacific oceans. To the north lie tropical rainforests and wetlands. The interior is characterized by arid plateaus and vast deserts, including the Simpson and Great Sandy Deserts, home to a range of distinctive flora and fauna, such as kangaroos, wallabies, dingoes, and echidnas.
The rugged Australian Alps, with snow-capped peaks and alpine forests, provide a stunning contrast to these desert regions and attract skiers and hikers all year round. Along the coast are numerous beaches, seaside towns, and world-renowned landmarks like the Great Barrier Reef, the largest coral reef system on the planet. With so much to offer, from wildlife to natural beauty, Australia's varied landscapes cater to outdoor enthusiasts and relaxation seekers alike.
Climate
Australia's climate varies greatly depending on the region. The west and south are generally semi-arid, with hot summers and mild winters. The country's interior is extremely arid, with temperatures that can reach 120°F (50°C) in the central desert areas. The north of Australia is hot throughout the year, with high humidity during the summer monsoon season. This region also experiences tropical cyclones, which can cause significant damage to coastal areas.
Australia's east, southeast, and southwest coastal areas are generally temperate, with cooler temperatures and comfortable humidity. These areas are known for their pleasant weather, making them popular destinations for tourists and residents alike. In addition, these regions experience a range of seasonal patterns, including mild to cool winters and warm to hot summers.
Overall, Australia's climate is diverse and can vary greatly from one region to another. Visitors and residents alike need to be prepared for varying weather conditions depending on where they are located in the country.
People & Society
Australia has a complex history of settlement and immigration. The first inhabitants of Australia were the Aboriginal people, who arrived on the continent at least 100,000 years ago. Today, the Aboriginal population makes up around 2% of the total population of Australia. European colonization began in 1788, when British and Irish immigrants arrived, many of whom were convicts.
For much of Australia's history, there was a strong emphasis on white-only immigration. However, since the 1960s, Australia has embraced multiculturalism, and most new immigrants are from Asian countries. Cantonese has overtaken Italian as the second most widely spoken language in Australia.
Despite its reputation as an integrated society, Australia still struggles with issues of inequality, particularly for its Aboriginal population. Aboriginal Australians have lower life expectancies than other Australians, partly due to social and economic factors such as poverty, poor health care, and discrimination.
One key political issue in Australia is illegal immigration. The Liberal-National government has implemented policies aimed at turning back asylum seekers or processing and resettling them offshore. This has sparked debate about Australia's role in accepting refugees and asylum seekers and the country's commitment to human rights.
The Economy
Australia's economy has traditionally been based on agriculture and mining, with particular success in viticulture. The country has a large resource base, including coal, iron ore, bauxite, and most other minerals. This has allowed Australia to become one of the world's leading mining nations, with a strong focus on efficient and sustainable practices.
In the past, Australia maintained protectionist policies to protect its domestic industries. However, in recent years, the country has abandoned these policies and opened its global markets. This has led to increased trade with Asia, particularly China, which has surpassed Japan as Australia's major trading partner. This trend has fueled economic growth and strengthened tourism as more visitors from Asia come to experience Australia's unique culture and attractions.
Despite its economic strengths, Australia is not immune to natural disasters such as droughts, floods, and cyclones. These events can significantly impact economic growth, damaging crops, property, and infrastructure. However, Australia's strong economic foundation and emphasis on sustainable practices have helped the country weather these challenges and thrive in adversity.
Insight
Australia has various unique and fascinating wildlife, including the world's most endemic mammals and reptiles. This means many species in Australia are not found anywhere else. Some famous examples of Australian wildlife include marsupials such as kangaroos, wallabies, wombats, and the iconic koala. Other notable native animals include the echidna, the Tasmanian devil, and the platypus, an egg-laying mammal that defies classification.
In addition to its diverse mammalian population, Australia is also home to a range of interesting reptiles. One of the most famous is the freshwater crocodile in northern Australia's rivers and waterways. Other notable reptiles include the frilled lizard, the thorny devil, and the blue-tongued skink, all known for their striking appearance and unique behavior.
Australia's native wildlife is one of its most significant assets, attracting millions of visitors each year who experience these remarkable creatures in their natural habitat.
Google Maps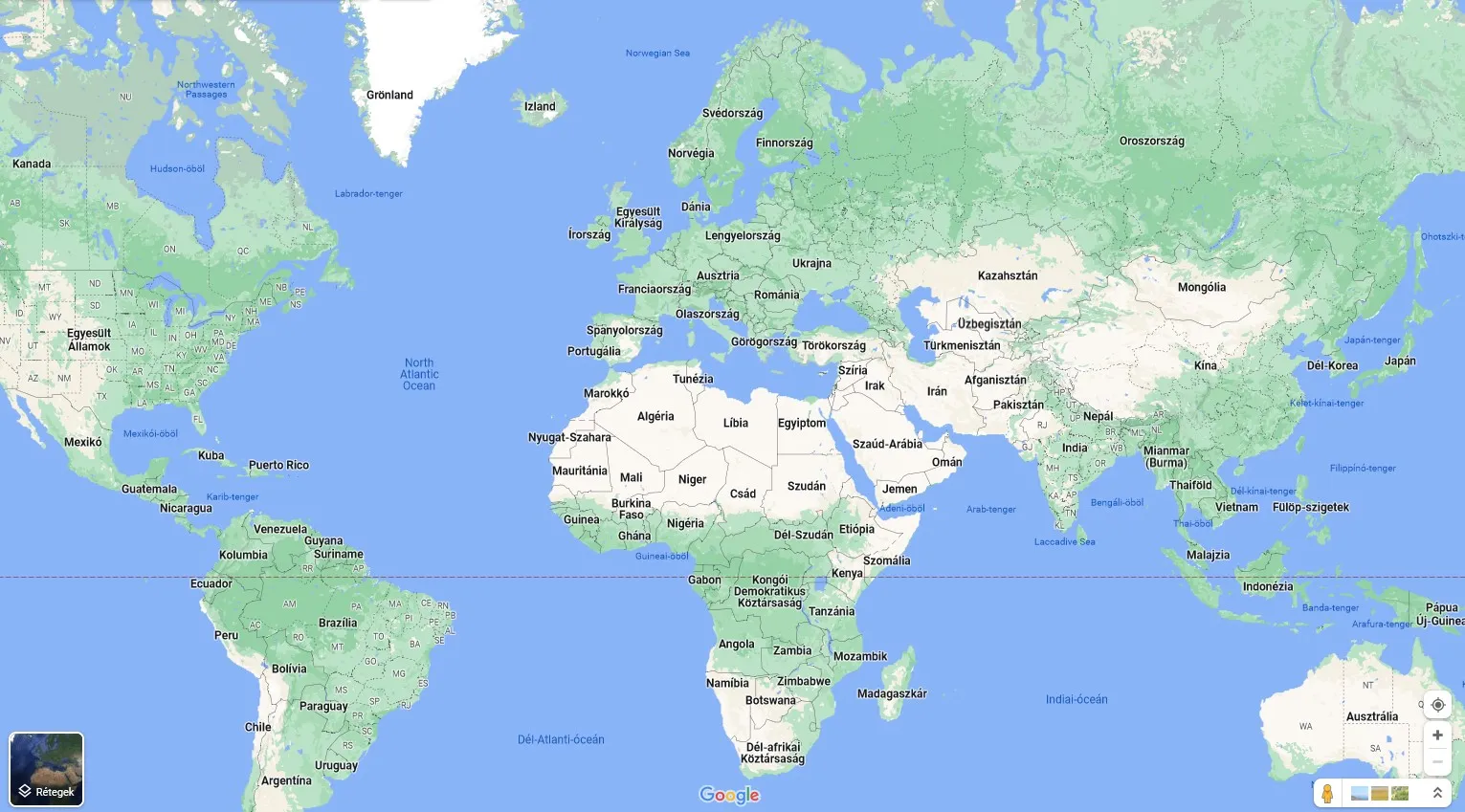 Facts
Name: Australia (Commonwealth of Australia)
Languages: English 72.7%, Mandarin 2.5%, Arabic 1.4%, Cantonese 1.2%, Vietnamese 1.2%, Italian 1.2%, Greek 1%, other 14.8%, unspecified 6.5% (2016 estimate).
ISO code: au, internet: .au
Capital city: Canberra, GPS: 35 16 S, 149 08 E
Time: UTC+10 (15 hours ahead of Washington, DC, during Standard Time) (+1hr, begins first Sunday in October; ends first Sunday in April)
Population: 26,461,166 (2023 estimate) (Australian / Australian(s))
Urban population: 86.4% (2021) – 5,061 million, Melbourne, 4.992 million, Sydney, 2.439 million, Brisbane, 2.067 million, Perth, 1.345 million, Adelaide, 462,000 Canberra (capital city) (2021)
Location: Oceania, a continent between the Indian Ocean and the South Pacific Ocean. Australia is an Oceanian country. You may find 27 other countries on this continent.
Coordinates: 27 00 S, 133 00 E
Bordering countries: none
Land area: 7,682,300 sq km
Water area: 58,920 sq km
Total area: 7,741,220 sq km – Slightly smaller than the US contiguous 48 states.
Terrain: Mostly low plateau with deserts, fertile plain in southeast
Highest point: Mount kosciuszko 2,228 m
Lowest point: Lake Eyre -15 m
Major rivers: River Murray – 2,508 km, Darling River – 1,545 km, Murrumbidgee River – 1,485 km, Lachlan River – 1,339 km, Cooper Creek – 1,113 km, Flinders River – 1,004 km
Natural hazards: Cyclones along the coast; severe droughts; forest fires volcanism: volcanic activity on Heard and McDonald islands.
National holiday(s): Australia Day (commemorates the arrival of the First Fleet of Australian settlers), 26 January (1788); ANZAC Day (commemorates the anniversary of the landing of troops of the Australian and New Zealand Army Corps during World War I at Gallipoli, Turkey), 25 April (1915)
Did you know about Australia?
Australia is the only continent without an active volcano.
The Great Barrier Reef, located off the coast of Queensland, is the world's largest coral reef system and is home to over 1,500 species of fish and over 600 types of coral.
Australia has the world's largest population of wild camels, with estimates of around 1.2 million camels roaming the outback.
The capital city of Canberra was designed and planned to be the capital, home to many national museums, galleries, and monuments.
Australia is home to some of the deadliest animals in the world, including the box jellyfish, saltwater crocodile, and funnel web spider.
You may also be interested in other countries.
Do you like this Australia-related maps & fact page? Please don't forget to share with others!